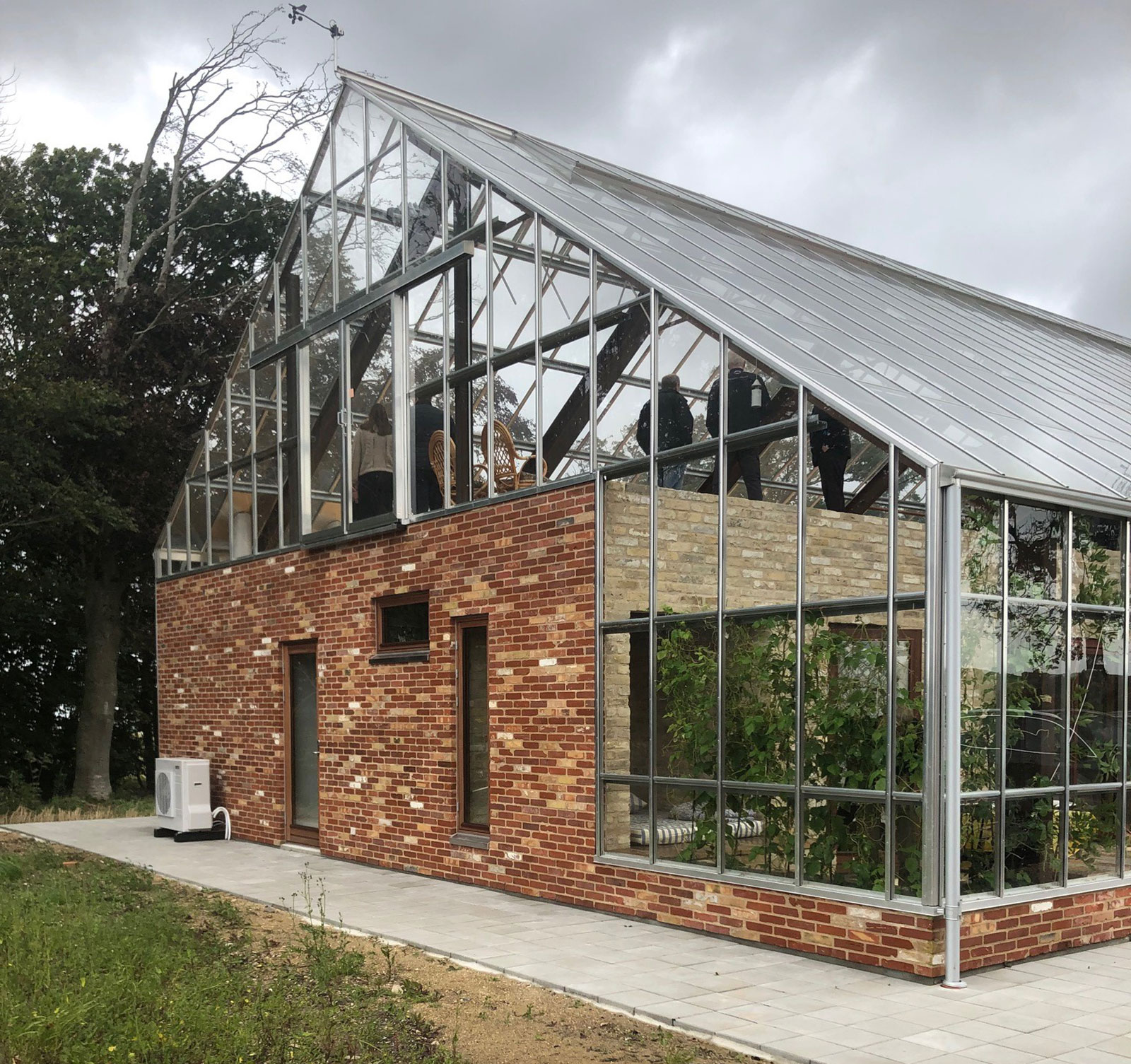 Integrated glass building over house
This glass construction is a beautiful example of recycling and sustainability. The house beneath the glass is built from reused bricks from a former farm on the property. The glass structure, located on top of the house, creates a Mediterranean-like climate and provides a unique experience for the residents.
The glass building functions as a type of greenhouse where sunlight can penetrate through the glass and heat up the air under the structure. This creates a warm and humid atmosphere that is ideal for growing plants and creating a tropical oasis in the home.
Inside and outside merge together
But the glass construction is not only a beautiful decoration of the house – it also provides many practical benefits. It can function as an additional insulation of the house and can protect against wind and weather. At the same time, it provides a fantastic view of the area around the house and creates a unique atmosphere that makes staying in the house a very special experience.
Overall, this glass construction is a perfect example of how to combine sustainability and aesthetics in a beautiful and practical way. It adds a special charm to the house and creates a unique atmosphere that will be appreciated by everyone who lives in or visits the home.
Free-standing, uninsulated glass building over house
Classic, symmetrical gable roof
Roof pitch: 22°
houseINhouse
Location: Mors
Built: 2018
Area: 240 m² (12 × 20 m)
Developer: Private customer

Construction and assembly: Drivadan A/S